Apartment Suite Antonia is spacious, modern and cosy at the same time. Here you can enjoy separate living and sleeping areas or equally go on holiday with the whole family. Discover the harmonious combination of historical flair, modern lifestyle and indulgence.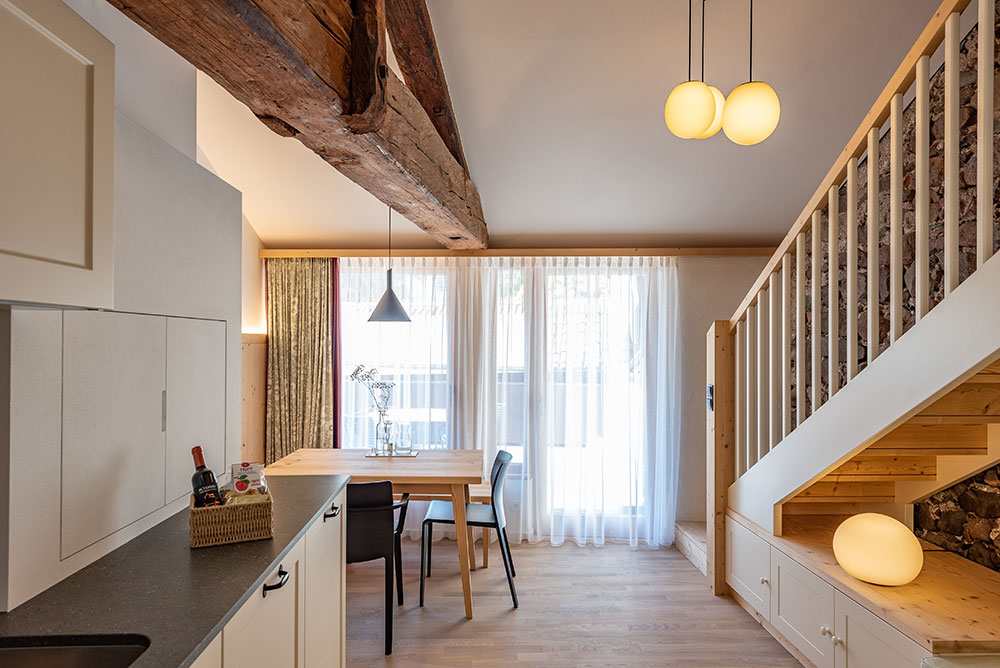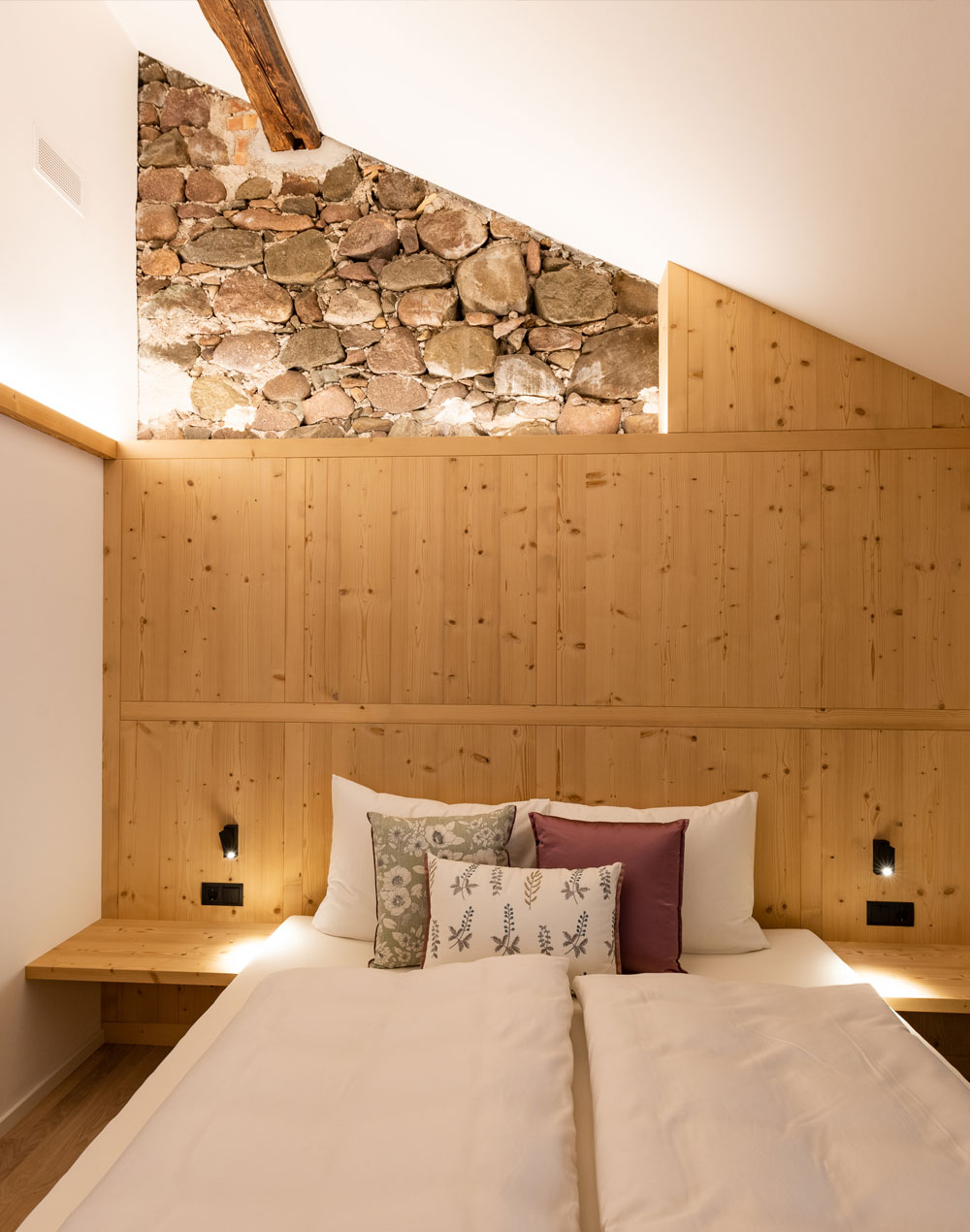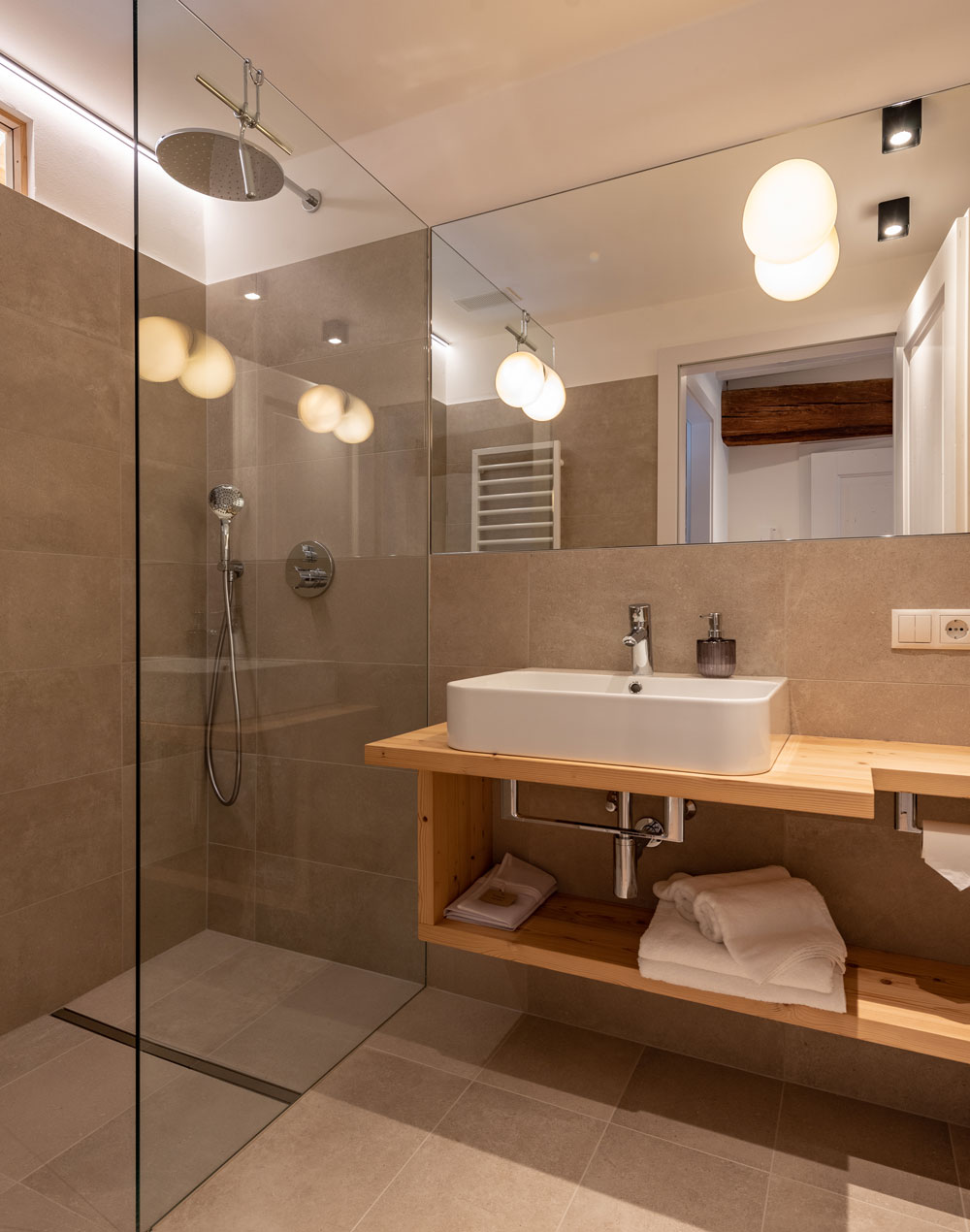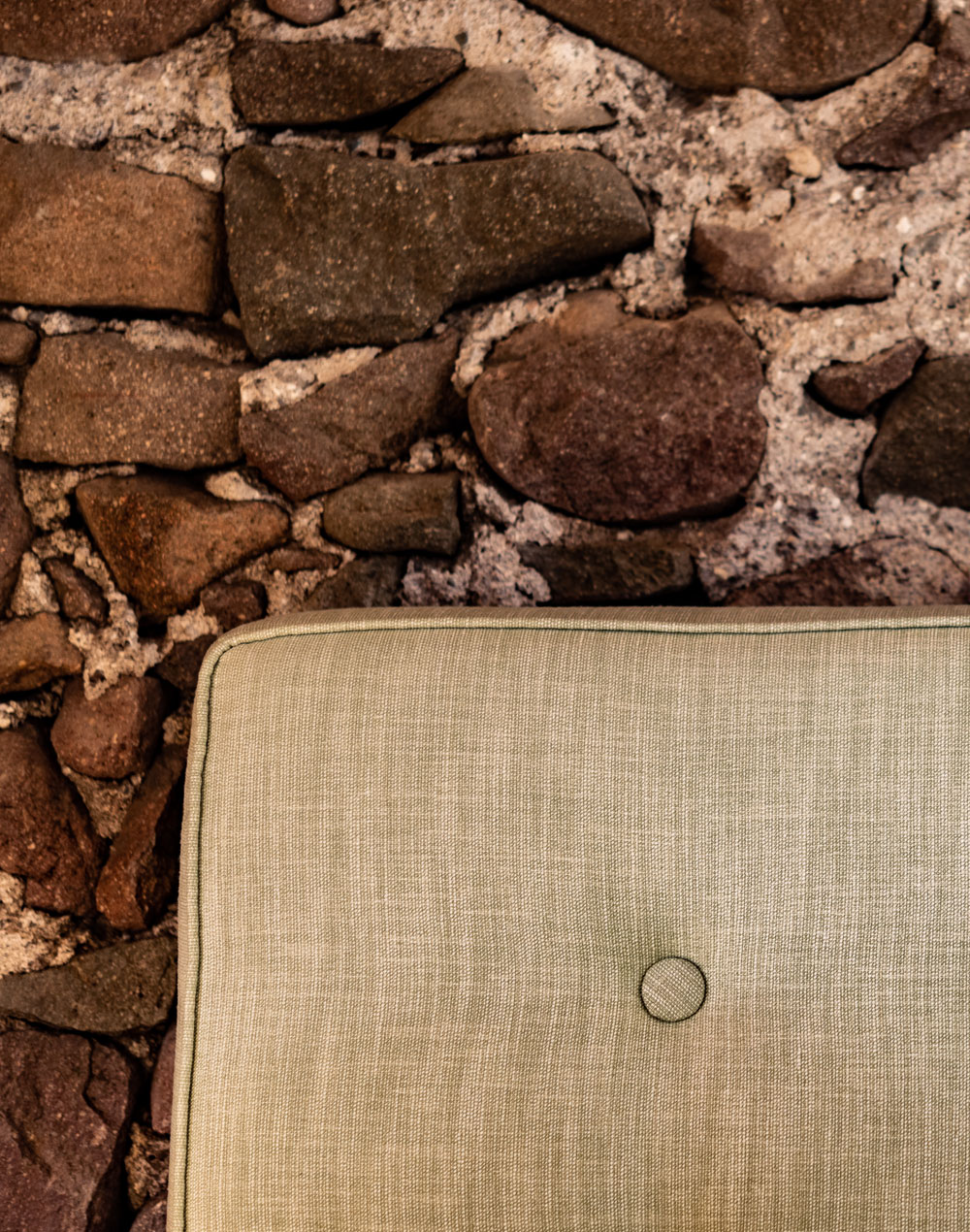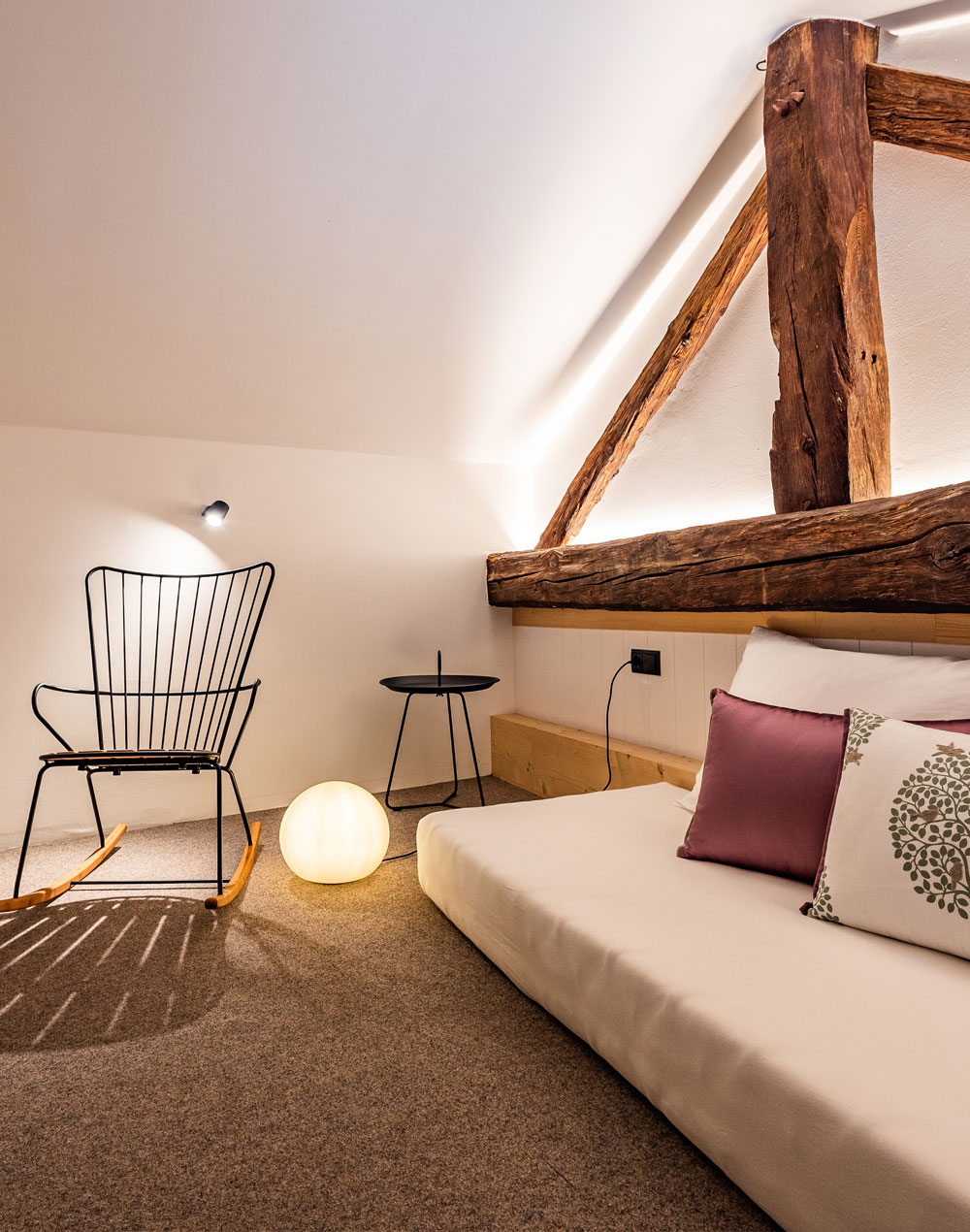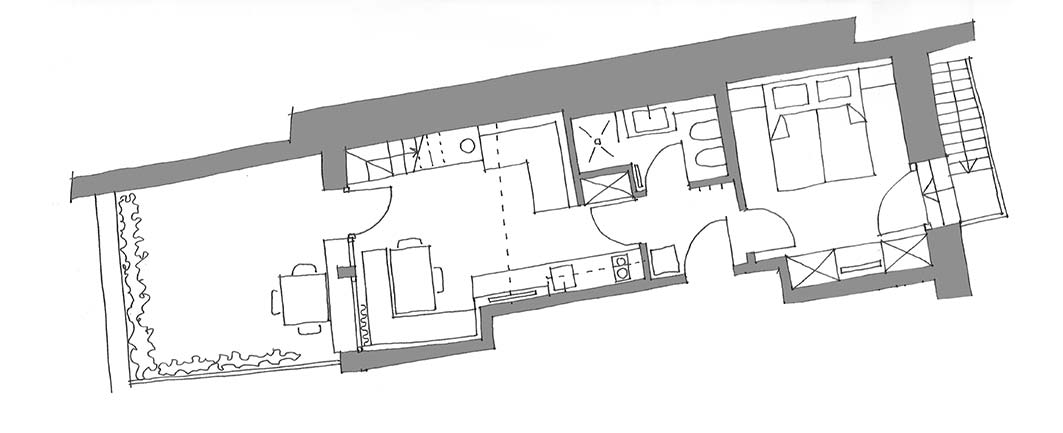 Florian's grandmother Antonia actively accompanied the transition from the traditional farm with cattle and orchards to the winery. She was the good soul of the court and business acumen at the same time - an unforgettable woman of character.
Interior:

This spacious apartment has a separate double bedroom and a beautiful living area.
Details:
42 m² and 14 m² mezzanine, for 2-4 people, ideal for families
separate bedroom & cosy living area
east-west facing
1 small terrace
fully equipped kitchen
modern bathroom with shower
climate control
Red Rooster - Feel the farm