Our vineyards
in and around Bolzano

Nature that tastes good
On the 5 hectares of mostly family-owned vineyards, we produce around 60,000 bottles of wine a year. Here we mainly grow Lagrein and St. Magdalener. We also cultivate Pinot Noir, Merlot, Chardonnay and Pinot Blanc. We have taken it upon ourselves to ensure the process from vine to bottle is as careful and as natural as possible. After all, it is the proximity to nature together with time that make a good wine.
The quality of the wine has its roots in the vineyard
Our vines benefit from the best terroir since they are cultivated on living soil and are spoilt by the mild South Tyrolean climate. After all, a grape variety can only unfold its full aroma, strength and personality in its favourite spot. For the most part, the vines are cultivated using the traditional pergola training method. The wire frame training or Guyot method is used for white wine and some Lagrein vineyards. To ensure the consistently high quality of our grapes, we have been focusing on a strict yield limitation for many years. In this way, the vines are able to thrive, are subject to less stress during growth and can store ripeness and minerality in the grapes.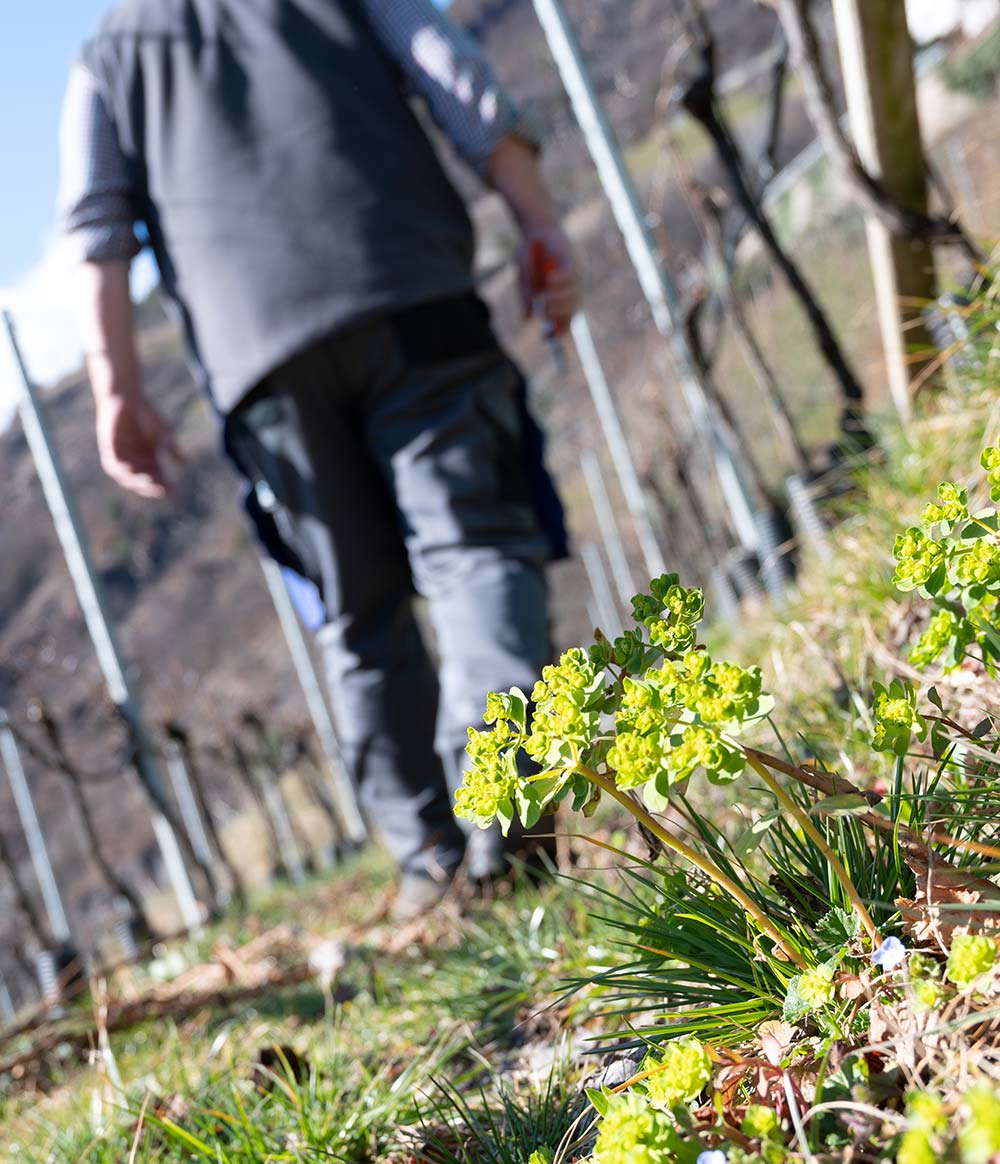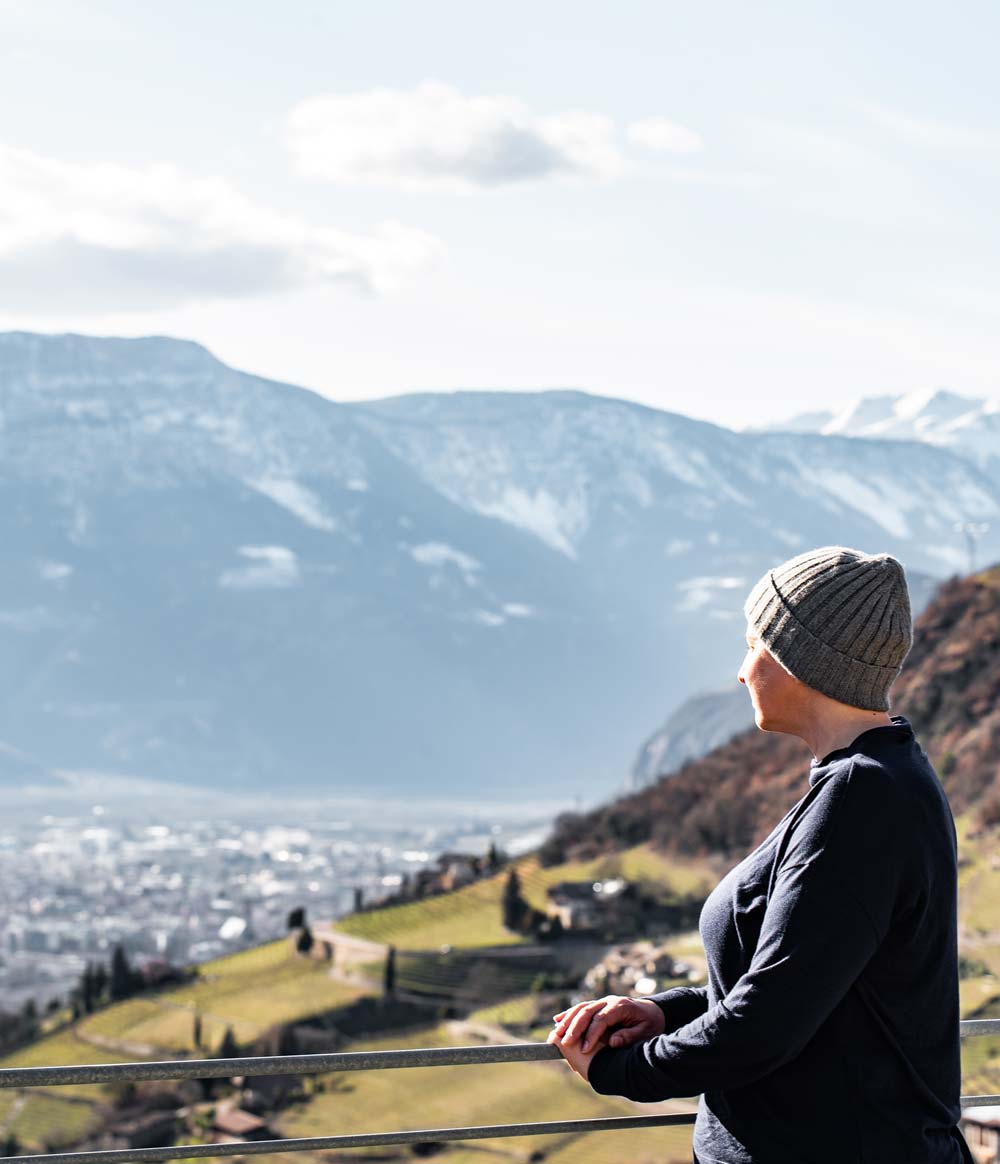 It is important to me to bring character to the glass year after year. This requires unmistakable floors in the best locations, expertise and of course gut feeling. So there is a piece of me in my wines, of my personality, my style and above all of my passion for mineral, fresh and drinkable wines.

Winemaker Florian Schmid